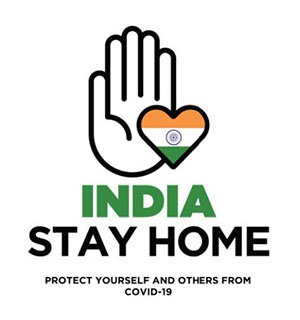 On 24th March, at 8.00 pm Mr. Modi, Prime Minister of India ordered a nationwide lockdown for 21 days, limiting the movements for the entire population (1.3 billion) as a preventive measure to contain the spread of Corona virus. On this day, as per Worldometers, 121 Corona positive cases and two deaths were reported. The air, rail and road travel suspended and the cities got shuttered on the 25th of March. Panic gripped the country as millions of people got stranded. Later, this harsh lockdown was extended until 8th of June. Unfortunately, after this long lockdown, the virus continues to infect more and more people every day. Instead of flattening the COVID-19 curve, the government flattened the GDP curve and the economy of the country is now in peril !
---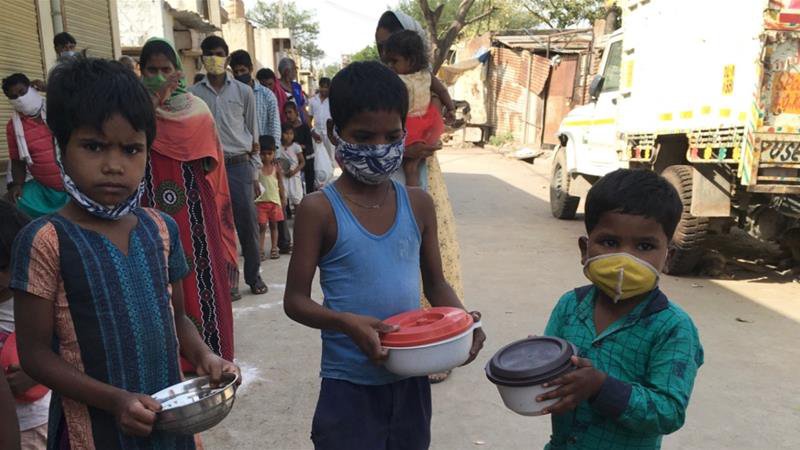 The forgotten people
When Modi asked Indians to stay home, he forgot those who have no home to stay. The lack of preparation is astonishing : no consultion of state governments and medical experts.
The worst affected from the lockdown are the 11 million estimated street children who live in cities. Government arranged camps for them. Help was sought from NGOs also to provide assistance and food to the needy.
Another category of people who suffered most are the over 100 million migrant workers. These informal workers are the backbone of the big city economy. They migrated from the villages to do small jobs. With no work and no income they couldn't continue to live in the cities. The house owners put them out on the streets as they were not able to pay the rent.
They got on to the roads and walked for hundreds of miles without sufficient food and water. Many did not make it to their home village. This heartbreaking plight still continues, hundreds of thousands continue to move into their joint family homes, often with ageing parents.
Unfortunately, because of this, the lockdown to contain the virus had the opposite effect. More and more villages became hotspots of the epidemy.
---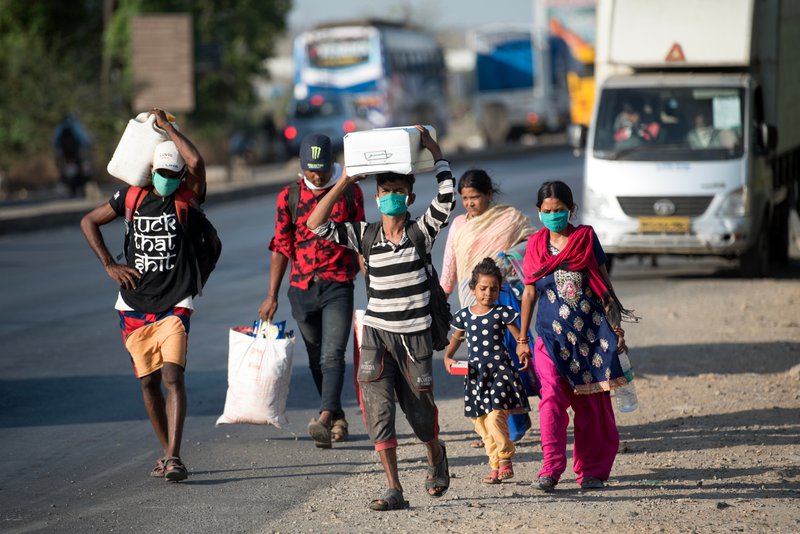 Flattening the economic curve, not the corona
By imposing one of the world's harshest Covid-19 lockdowns before preparing it adequately, Modi has inflicted unprecedented damage on India's economy and on the poor, who live hand-to-mouth at the best of times.
According to some estimates, more than 120 million people lost their jobs immediately with the lockdown. And about half of the country's population of 1.38 billion is likely to have been impoverished, with many approaching starvation levels.140 million have registered for job application.
Opposition parties have been asking the government to support the people with financial assistance of Rs. 10,000 (125 €) but it has not happened. The central government transfered Rs. 500 (6 € !) to the women account holders. At this hour of need, the state governments have not seen the helping hand of the centre either.